If your garage door panels are damaged, they can make your garage look unsightly and detract from the overall appearance of your home. By repairing the panels, you can restore the look of your garage and improve the aesthetic of your property. Additionally, repairing your garage door panels can help to prevent further damage from occurring, which can be more costly in the long run.
When your panels are damaged, they can prevent the door from opening and closing properly. This can make it difficult to use your garage for storing your vehicles and other items. By repairing the panels, you can ensure that your garage door operates smoothly and effectively, which can be especially important if you use your garage on a regular basis.
BENEFITS OF REPAIRING YOUR GARAGE DOOR PANELS
Improved appearance of the garage
Saves money in the long run
Can prevent accidents caused by malfunctioning doors
Ensures the garage door operates smoothly and effectively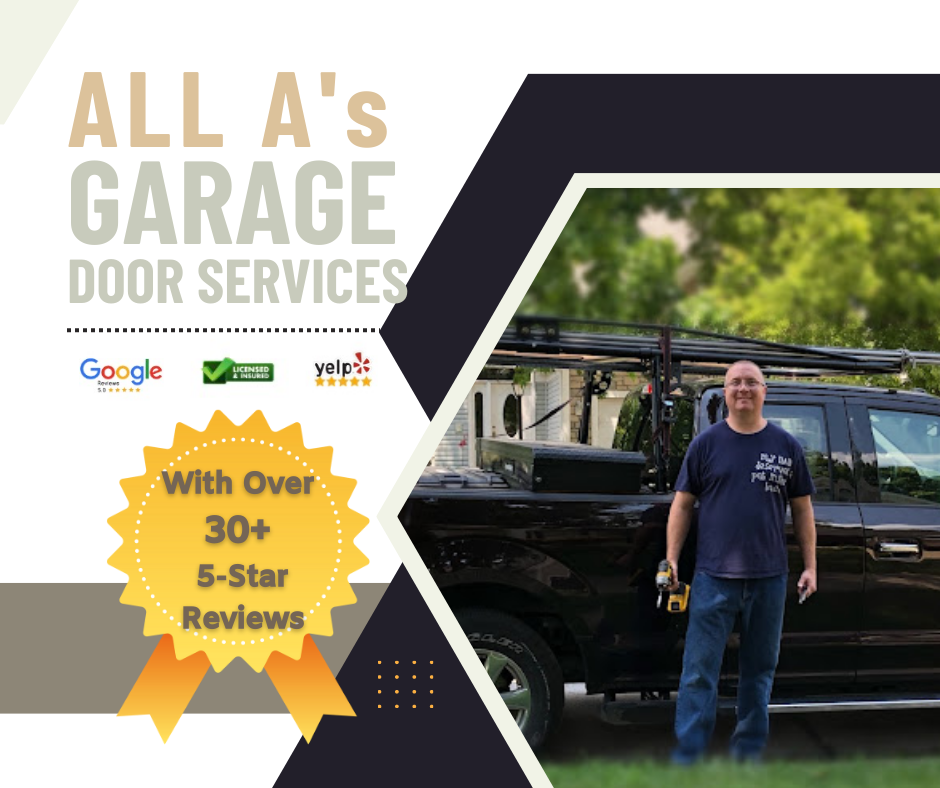 WHAT OUR CLIENTS HAVE TO SAY
⭐⭐⭐⭐⭐

"Tyler of All A's installed several garage doors throughout our condominium community in Dublin, Ohio.  He was organized, efficient, and economical.  
And most importantly, his workmanship was exceptional, with a warranty to back it up.  Highly Recommend!"

- Will M.
⭐⭐⭐⭐⭐

"One spring on our garage door snapped this afternoon (Saturday). Tyler came to the house and replaced both springs and gave our garage door and opener a quick inspection. Great price and response, he saved our weekend. Thank you."

- Amy A.
⭐⭐⭐⭐⭐
"He arrived on time and completed the work quickly and professionally and also answered some other questions and concerns we had about our garage."


- Rachel H. 
⭐⭐⭐⭐⭐

"Tyler explained the problem with my garage and and went above and beyond to fix the problem."

- Stephanie K.
Contact All A's Garage Door Services today by calling 614-230-4813 or by filling out our short contact form.
Our dedicated team is ready to discuss your next project,
and we can't wait to hear from you!